We are dedicated to the development and application of the latest advances in biomedical & behavioral science knowledge to issues of successful, healthy aging and the prevention & reduction of the burden of disability and disease.
San Diego Alzheimer's Disease Resource Center for Minority Aging Research
We are pleased to report that the San Diego Alzheimer's Disease Resource Center for Minority Aging Research (AD-RCMAR) P30 has been successfully renewed under the leadership of our Interim Director, Dr. Alison Moore. They now have additional funding from the National Institute on Aging for the next five years to provide support and resources for early-career investigators from diverse backgroundscommitted to behavioral and social science research in Alzheimer's Disease and Related Dementias (ADRD) and address ADRD inequities through novel research targeting multilevel factors to inform interventions. The Center's population focus has evolved to be inclusive of groups with disproportionate risks for ADRD and of particular importance here in the San Diego region, including Hispanic/Latino, Limited English Proficiency, and Refugee Communities. The center will continue to benefit from the strong leadership of faculty from both UC San Diego and San Diego State University.  We are very excited for all involved who have received this renewed funding!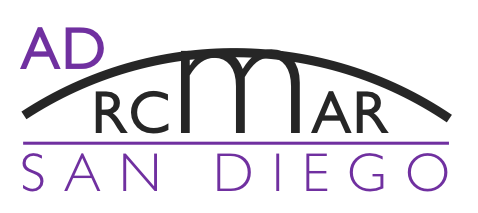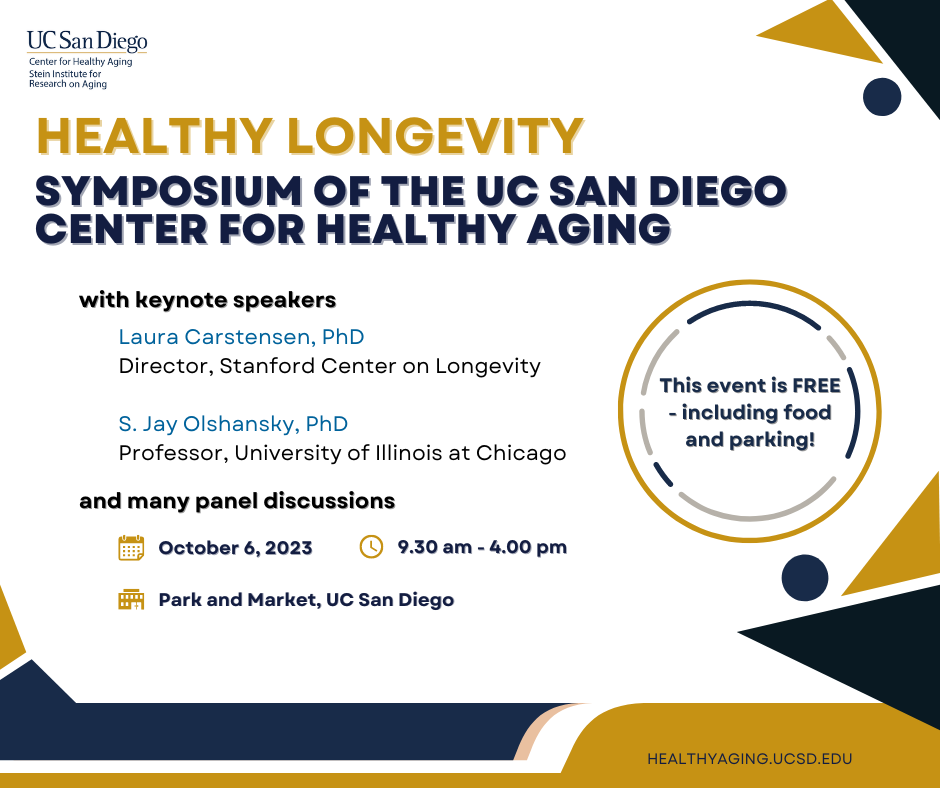 Healthy Longevity Symposium
This day-long event showcasing our latest research on aging. Topics include Healthy Longevity, Social and Societal Implications, The New Map of Life, Interventions for Healthy Longevity, Well-being and more. Join on October 6, 2023 at Park and Market, UC San Diego.
Public Lecture Series
The Stein Institute for Research on Aging and Center for Healthy Aging offer free public lectures promoting physical and mental well-being and staying active throughout life. Join us for this popular series with renowned researchers and clinicians sharing their expertise with the community.
Leadership Transition
We are pleased to announce that Alison A. Moore, MD, MPH, FACP, AGSF, has agreed to serve as Interim Director for the Stein Institute for Research on Aging and the UC San Diego Center for Healthy Aging, following the retirement of Dilip Jeste, MD.
Congratulations to Kevin Yang
Kevin Yang is the recipient of the 2022 Stein Institute's Jackuelyn Harris Award for Excellence in Aging Research!
Support the Center
Please consider donating to our mission! Your donations fund age related research, community events, they allow us to train the doctors of tomorrow, and much more.