We are dedicated to the development and application of the latest advances in biomedical & behavioral science knowledge to issues of successful, healthy aging and the prevention & reduction of the burden of disability and disease.
Recruitment Open for Associate or Full Professor - Director of the Stein Institute for Research for Aging
UC San Diego seeks in its next Stein Institute for Research on Aging Director an inspirational scientific leader with a deep background in aging, including both research and administrative experience, to work closely with faculty, staff, and administrators within the Stein Institute and beyond, fostering excellence in research and discovery, training, and community outreach to promote healthy aging. The Director will work closely with staff, fellows, trainees, and faculty members to ensure the mission of the Institute, which is to advance lifelong health and well-being through innovative healthy aging research, aging training, and community outreach.
Recruitment Open for Education and Research Training Coordinator
Under general supervision of the Director for Education and Development, this individual will serve two key roles: 1) Program Coordinator for the ACGME-accredited Geriatrics Fellowship Training Program; and 2) Program Manager for other clinical education and research training programs of the division, including the NIA-funded Medical Student Training in Aging Research (MSTAR) program. This individual will apply knowledge about curriculum, requirements, and educational activities to coordinate professional health education and research training programs.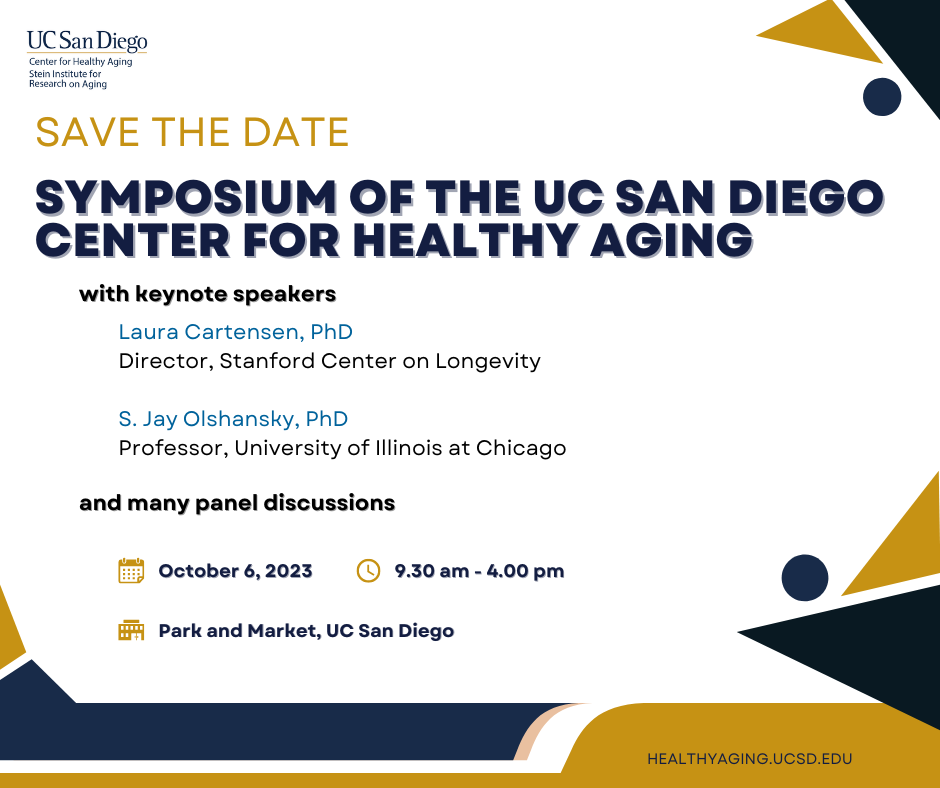 Symposium
This day-long event showcasing our latest research on aging. Topics include Healthy Longevity, Social and Societal Implications, The New Map of Life, Interventions for Healthy Longevity, Well-being and more. Join on October 6, 2023 at Park and Market, UC San Diego.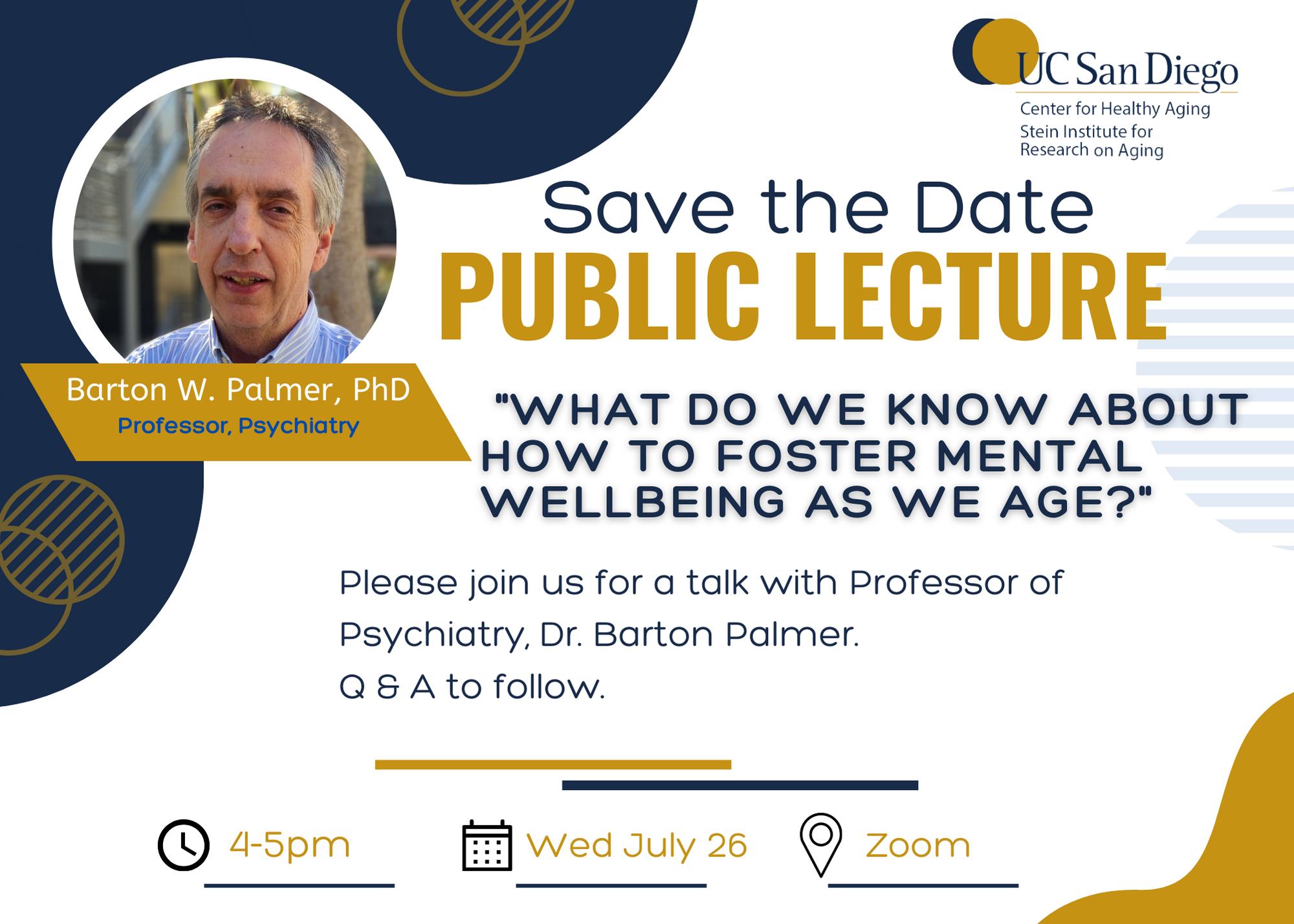 Public Lecture Series
The Stein Institute for Research on Aging and Center for Healthy Aging offer free public lectures promoting physical and mental well-being and staying active throughout life. Join us for this popular series with renowned researchers and clinicians sharing their expertise with the community.
Leadership Transition
We are pleased to announce that Alison A. Moore, MD, MPH, FACP, AGSF, has agreed to serve as Interim Director for the Stein Institute for Research on Aging and the UC San Diego Center for Healthy Aging, following the retirement of Dilip Jeste, MD.
Congratulations to Kevin Yang
Kevin Yang is the recipient of the 2022 Stein Institute's Jackuelyn Harris Award for Excellence in Aging Research!
Support the Center
Please consider donating to our mission! Your donations fund age related research, community events, they allow us to train the doctors of tomorrow, and much more.