Jackuelyn Harris High School Summer Training in Aging Research (HS STAR)
The Stein Institute Jackuelyn Harris HS STAR program is designed to provide exceptional underrepresented junior and senior-level high school students from Preuss School UCSD with a chance to learn and practice the daily activities involved in aging research alongside a UC San Diego faculty mentor.
About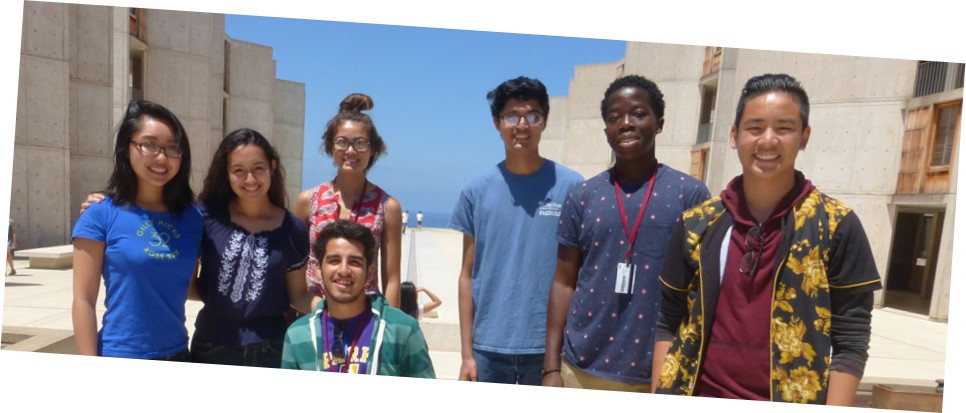 Students invest five weeks of their summer working under the leadership of a faculty mentor who is an experienced research scientist. Students join a research group and work on a project for thirty to thirty-five hours per week.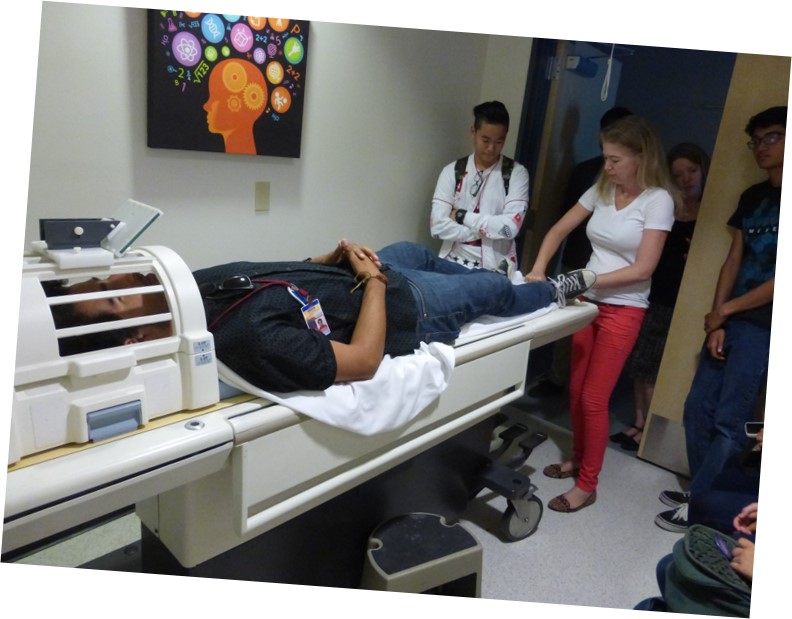 Since interns join ongoing research, each year's projects are unique. In the past, students have worked in wet labs and computer labs, visited seniors to teach them how to use research equipment, translated research materials from English to Spanish, completed literature reviews, obtained the consent of research participants, shadowed researchers, as well as a variety of other activities. Students also participate in organized group activities, lectures and tours to give them broad exposure to the vast field of aging research. Students are matched with mentors based on expressed research interests in the field of aging.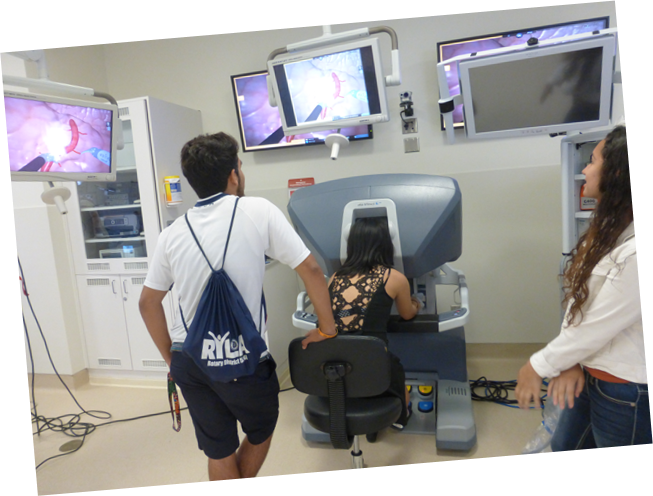 The long-term goal of the program is to encourage students to consider careers in the field of aging research. Not only do these students receive a wonderful experience immersed within a research setting and learning about the aging process, but they are also awarded stipends for their efforts. At the conclusion of the summer, students must reflect on their experience by writing an essay and giving a formal presentation to their peers, faculty mentors, and family members.
This is a paid research internship. The stipend is around $1500 for five weeks.
Eligibility
HS STAR internships are awarded competitively to high school juniors and seniors from Preuss School UCSD whose parents are not graduates of a four-year college or university and who demonstrate an interest in aging research.
Applications
Please note that the program is currently on hold. We are not accepting applications until further notice.
---
Questions about the HS STAR program or application process? Please contact us at healthyaging@ucsd.health.edu
Meet Past HS STAR Trainees
Truc Minh Ta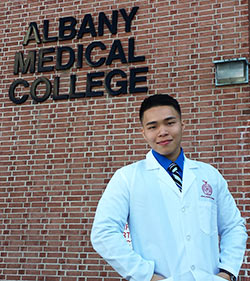 "I became increasingly interested in health care and aging as a kid, motivated by the idea that I could possibly improve my dad's quality of life as he gets older.While at the UCSD Preuss School, I pushed myself academically and became one of the top students at this very competitive and highly ranked charter school located on the UC San Diego campus. During my senior year, I sought my first exposure to research as a participant in the High School Student Training in Aging Research (HS STAR) Program at the UC San Diego Stein Institute for Research on Aging. This training played an important role in shaping my medical career goals by enhancing my understanding of age-related diseases and teaching me the process of scientific research through the guidance of a mentor. HS STAR opened my eyes to a blossoming field of aging research and dispelled many preconceived notions that I had about old age. My first research project was focused on the myocardial infraction. Amazed by this experience, I continued research in the HS STAR program for a second year and had the opportunity to model the programmed death of cells in patients with Parkinson's disease using cultured neurons. These research experiences motivated me to revisit and give back as an HS STAR Program Assistant during my first summer of college and later conduct clinical observations alongside geriatricians within the UC San Diego Division of Geriatrics. I completed my undergraduate studies at UCLA as a Gates Millennium Scholar and spent a great deal of time helping conduct research within the UCLA Department of Molecular, Cell and Developmental Biology.Currently, I am a fourth-year medical student at Albany Medical College in Albany, NY. Two years ago, I came back to the UC San Diego Stein Institute to participate in a summer training for medical students in aging research. Under the guidance of Dr. Deborah Kado, associate professor of family and preventive medicine and Dr. Dilip Jeste, distinguished professor of psychiatry, I was looking at bone health and its impact on fear of falls, mental health, and wellbeing in older individuals.With a growing population of seniors in our country, I believe that specialized knowledge and skills are critical to adequately and efficiently meet the health care needs of our older patients."
Marlene Lleva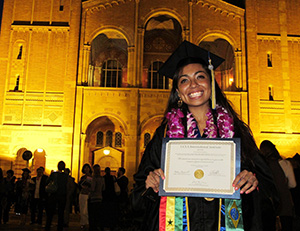 "After the HS STAR Program, I graduated from the Preuss School UCSD. I attended UCLA on a full scholarship as a Gates Millennium Scholar. I majored in International Development Studies and minored in Public Affairs and Latin American Studies. While I was an undergraduate student, I worked for the two college readiness programs through UCLA and also studied abroad in Senegal and in Brazil. In addition, as an undergrad, I worked alongside one of my professors in researching the labor policies in the garment industry in Los Angeles. While I was in Senegal, I worked alongside Senegalese students and an international NGO, researching sustainable development in a northern Senegalese village. Later, I earned my master's in International Educational Development with a concentration on policy and planning at Columbia University.
I really enjoyed being a part of the HS STAR program. The project I was working on had to do with aging and exercise. I remember going to a Chula Vista retirement home occasionally and distributing pedometers to the senior citizens and journals for them to monitor their steps daily. The program was also my first encounter with research databases. It was my first time using PubMed and learning how to read scholarly articles that are peer-reviewed. Finally, I remember David Moore, Ph.D., being a great mentor. When I finished the program, he gave me two books on how to write my personal statements for college which were incredibly beneficial for me the following year when I began to apply."