Successful Agers in Action: Dr. La Verne Ford Wimberly
BY LINDSEY CHOO
As the COVID-19 pandemic was at its peak and many around the world were forced to shelter in place, many businesses and services had to transition into remote and virtual platforms. This included schools, local events, restaurants, community organizations and places of worship.
While the rest of the world settled into Zoom meetings at home with sweatpants on, Dr. La Verne Ford Wimberly did not let the virtual platform of her church services faze her from dressing in her Sundays' best.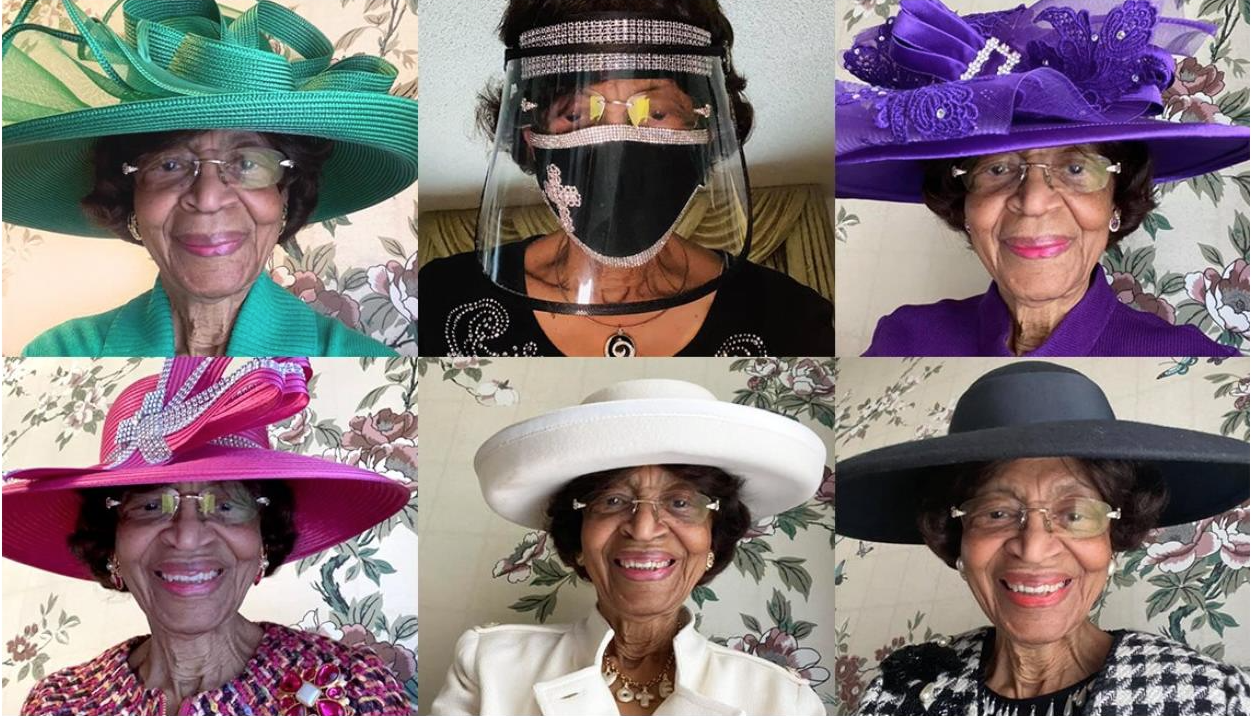 Pictured: Six of Dr. La Verne Ford Wimberly's outfits when attending online Zoom church services at the Metropolitan Baptist Church.
Dr. Wimberly, age 82, was born and raised in Tulsa, Okla. Having lived all her life in Tulsa, she attended college at the University of Tulsa, earning her bachelor's degree in clinical psychology from the university. However, to pursue a career as a clinical psychologist, it required her to own a master's degree.
After hearing from a friend in Chicago, Ill. who informed her that the city was in desperate need of teachers, and that as long as an individual had a bachelor's degree with 12 hours in education, they would guarantee a job offer as a teacher. She decided to apply and was hired, initiating her move to Chicago.
On 28 Aug. 1963, the day of the March on Washington for Jobs and Freedom and the day of the famed "I Have a Dream" speech by Dr. Martin Luther King Jr., Dr. Wimberly was on a train from Tulsa to Chicago to teach. After being assigned to a first-grade classroom in a school on South Christiana Ave., she found her passion for teaching children and decided to continue teaching instead of pursuing a career in clinical psychology.
However, she was engaged to a man in Tulsa, so after a year-long stint in Chicago, Dr. Wimberly moved back home. Without any teaching certifications due to the circumstances of her career switch, she went back to the University of Tulsa to complete additional credit hours to obtain her teaching certification.
Due to her background in clinical psychology, she was then assigned to a junior high school to teach students with intellectual disabilities. Dr. Wimberly only stopped teaching after three years when she was picked to be an "adjustment counselor" during the period of school desegregation in Tulsa, two decades after the 1954 decision in Brown v. Board of Education, which ruled that segregation in public schools was unconstitutional.
At the time, an "adjustment counselor" was someone who served as a mediator for differences amongst students, staff and parents. After being at that post for another three years, Dr. Wimberly was appointed as assistant principal, then principal, at another junior high school.
Her climb in the education industry eventually led her to become a deputy superintendent of a school district in Tulsa, even serving as interim superintendent for six months. She also earned her doctorate degree in education in 1989 from Nova Southeastern University. She retired in 2006.
Having been retired for about 15 years, Dr. Wimberly says that in her free time, she enjoys traveling and going on cruises. While the pandemic has largely affected these activities, she is still widely involved in a number of community organizations, serving as chairman of Greenwood Cultural Center, the Metropolitan Baptist Church Board of Trustees, and many others.
In March 2021, she went viral online for dressing up in extravagant outfits, most notably donning fancy hats, to attend Zoom church services for 52 weeks consecutively. When asked what prompted her to do so, Dr. Wimberly said that she was already accustomed to dressing up every Sunday and did not want to stop the tradition.
"In order for me to continue to stay positive and also to motivate myself, I decided I would dress anyway, and since I am a social media junkie with Facebook, I decided that I would just post it because I had several friends on Facebook who were also members of the current church where I attended," Dr. Wimberly said. "After I did that, I received a favorable response, so I thought, well, I'll just keep it up."
Like many others, she did not think that she would continue doing it for over a year. On top of her Facebook selfies, she would add devotional messages and inspirational quotes to spread positivity and to inspire others to keep the faith through the pandemic.
Dr. Wimberly maintains that she has a positive attitude towards aging, tracing that attitude back to her childhood where positivity was emphasized at home. She credited her mother's cheerful attitude in spite of her father's sickness growing up, and her father's resilience through the sickness, for her positive mindset.
When asked about her definition of successful aging, Dr. Wimberly said that her constant involvement with her community helps in maintaining a high quality of life.
"When you're able to maintain your independence and you have a network of support from family and friends, you're very aligned with the outside world, you keep up with what's going on with the current trends and you just keep living because you don't know how long you're going to be here," Dr. Wimberly said. "I'm just hoping that I'm going to live until 100 so I want the quality of life to be at its pinnacle. I think you can do those things if you keep a good attitude. We have to continue to look forward to the future."
---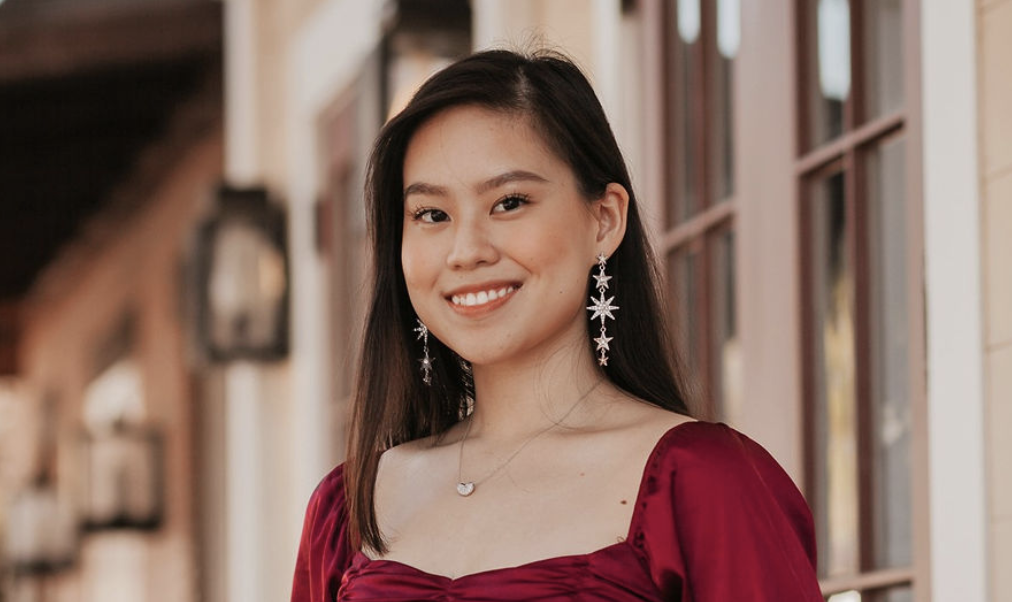 Lindsey Choo is an alum of UC San Diego. She was a student writer for the Successful Agers in Action series, and senior staff writer at The UCSD Guardian where she focused on politics, science and technology. Hailing from Singapore, you can often find her connecting with people all over the globe.