Successful Agers in Action: Marcia Stanley
Successful Agers in Action: Marcia Stanley
BY VICTORIA OSNAYA
With persistence, positivity, and selflessness, Marcia Stanley approaches life. Despite any and all obstacles she has faced, she has maintained a bubbly, optimistic attitude. She explained that she is very proactive about filling her day with activities she enjoys like taking walks with her friends, playing ping pong, using the jacuzzi, Parkinson's support groups, swimming, singing, rocksteady boxing, and much more.
Majority of Marcia Stanley's career has been centered around teaching and guiding children in several aspects of their lives. After getting her teaching credential in 1975 from SDSU, she was a coach for a swim team for a period of time and teacher for over 30 years at San Dieguito's Adult School.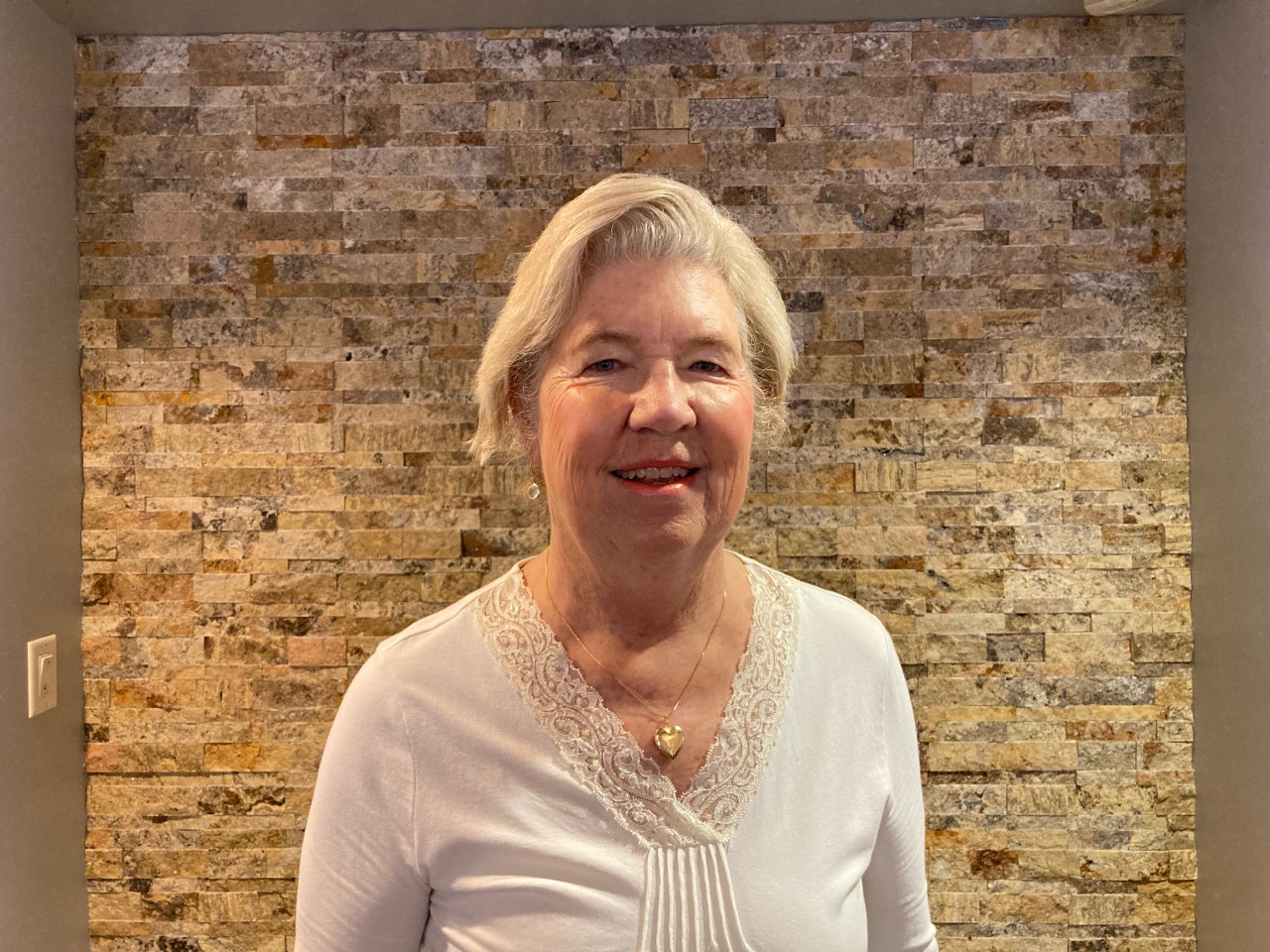 Around the time Stanley retired from being a preschool teacher, she was diagnosed with Parkinson's disease. With one chapter of teaching being closed and a new challenge in front of her, Marcia decided to reopen an old one: swimming. Instead of coaching a swimming team, she gave private swimming lessons to children in the summer from the morning until the sun went down. Her style of teaching using imagination and creativity with toy sea creatures was something that amazed and inspired the children, as well as the parents. Lessons continued until just recently due to the COVID-19 pandemic. However, the experiences that she had with these kids motivated her to pursue writing a children's book which she is currently in the process of writing.
Stanley's heart of gold thrives off of helping others, not limited to only children. Stanley was a caregiver for her mother, who had dementia, for 5 years. When asked about how she felt about the experience, she described it as "it was the best thing ever...I felt lucky that I was the one she was living with." While taking care of her mother, she said she was able to realize that, because her mother had dementia, a lot of the techniques and methods she used working with kids also helped keep her mother engaged and interested in things. For example, for dinner if she made her mother oatmeal, with her enthusiastic and exciting tone of voice, she made something regular more exciting, similar to how she used toy sea creatures to keep the children engaged in swim lessons and comfortable in the water. She explains that her background and experience with child development made her journey with her mother easier and more enjoyable.
Marcia Stanley's standpoint on what successful aging is and how to achieve it boils down to two things: be aware, and be active. This applies to more than just physical surroundings or activity. Stanley explained to us that what has allowed her to thrive as she aged was after being faced with an obstacle, she reminds herself there is no time to waste. She acknowledges conflicts and is proactive about finding solutions or things that will aid her wellbeing as time goes on.
These obstacles consisted of her Parkinson's diagnosis, her mother's diagnosis with dementia, or even just living during the COVID-19 pandemic. Marcia found solutions and actions that may benefit her or others' wellbeing. Marcia started Rock Steady Boxing and vocal therapy in order to slow progression of the Parkinson's effects on her mobility and voice. She took her mother into her home to enhance wellbeing while experiencing dementia. To cope with the COVID-19 pandemic, she was adamant about keeping in touch with family and friends. We admire Marcia Stanley's resilience and positive attitude and believe she truly is a role model for successful aging. 
About the author Victoria Osnaya is a fourth year student at UC San Diego, majoring in clinical psychology.  She is a student writer for the Successful Agers in Action series.  Born and raised in San Diego, Victoria hopes to enter a career based in behavioral health, especially young adolescents, sparked by her experience in coaching high school students.