Successful Ager in Action: Steve Clarey
BY JANE SAWYER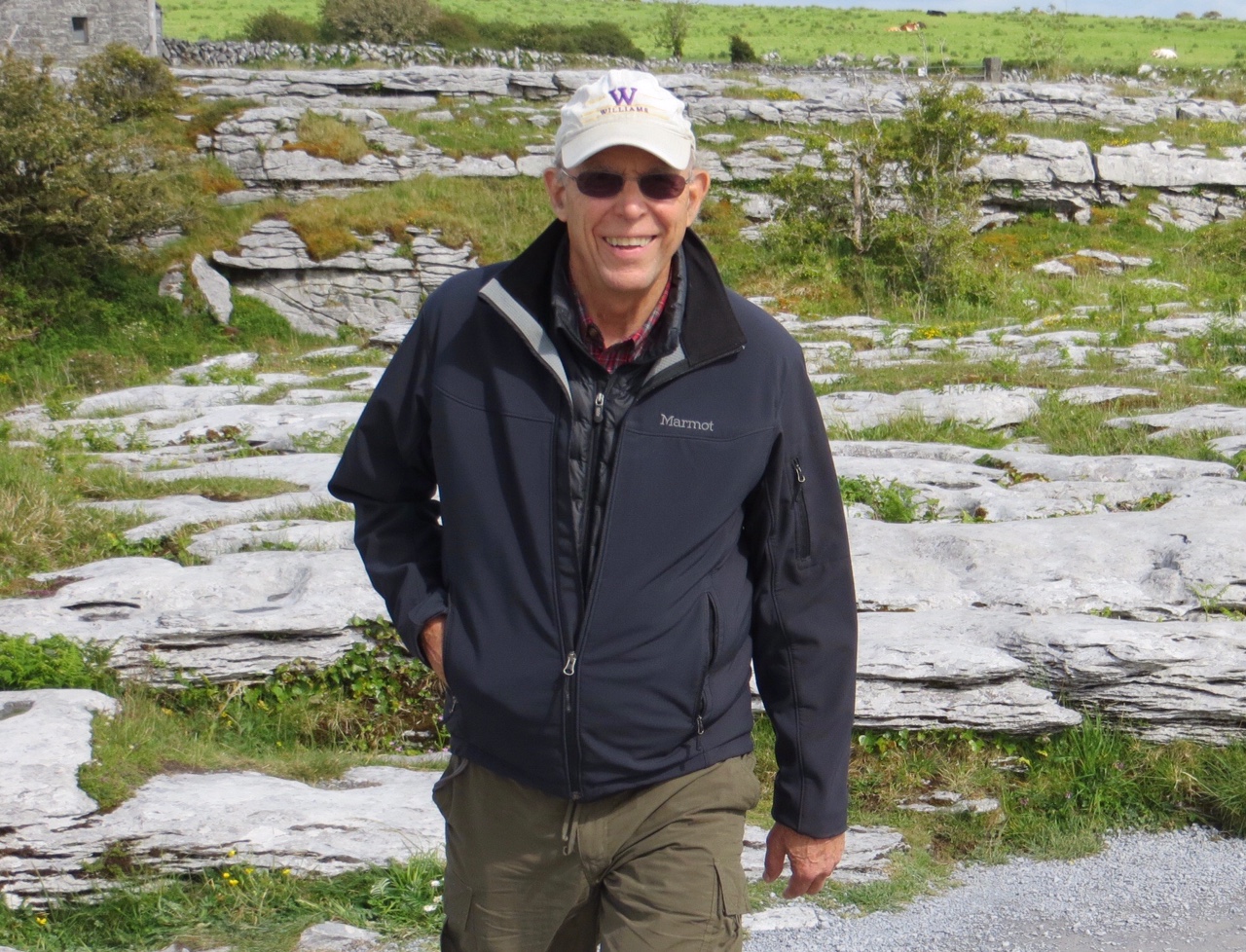 When Steve Clarey walked into his first lecture at the UC San Diego's Osher Lifelong Learning Institute in late 2010, he did not expect to be seeing quite so much of that classroom. It's now eight years later and Clarey, a former vice president on the institute's Executive Committee, still serves as the chairperson for their Curriculum Committee, where plans are laid out for classes that engage the institutes' 800-plus members in two well-used classrooms.
Whether it is one of the twice-daily lectures for 75-100 students, a literary discussion seminar, three small theater productions each academic quarter, or a Friday afternoon live music event, Clarey and the fifteen volunteer Curriculum Committee are busy planning and trying to fill those classrooms during thirty-eight weeks each year.
Prior to being tapped by the Osher Lifelong Learning Institute, Clarey was recruited to take on a leadership role with the San Diego United Service Organization (USO), where as treasurer and board president he helped establish a 14,000 sq. ft. USO recreation facility downtown and the permanent reception center at the San Diego International Airport. These volunteer positions have helped Clarey maintain a sense of purpose and a commitment to success.
After a distinguished thirty-year career in the US Navy, where he retired as a rear admiral, and a twelve-year civilian career at General Dynamics National Steel and Shipbuilding Company (NASSCO), Clarey recognized that his retirement would be a juncture where he'd need to reinvent himself. He has appreciated the opportunity to become part of a distinguished research university and to join organizations like Osher—seeing them as enrichment opportunities and places for "psychic income."
For Clarey, Osher has been a place to join a group, enjoy new friends, and learn from them, while also being an opportunity for him to help make the organization a better one. Osher provides an expression for both his leadership skills and his passion for learning.
Because the Bernard Osher Foundation has established Lifelong Learning Institutes at universities throughout the United States, including noncredit courses and activities for adults aged fifty or older, Clarey and his fellow Osher members are happy to pursue learning for the joy of it. Along with enjoying the knowledge and experiences, they appreciate their peers' varied experiences and curiosity and are particularly grateful for professors and leading-edge experts who share their time in Osher programs.
Maintaining physical fitness is important to Clarey as he continues to pursue his love of downhill skiing every year as well as summertime hiking and backpacking in the Sierra Nevadas. When his wife of fifty-five years, Bonnie, challenged him to read War and Peace, he took the audiobook to the gym three times a week and listened to all sixty-four hours of it while pacing himself on an elliptical machine. Trips to the Sierra Nevadas and more than a dozen worldwide trips that the Clarey's have taken with the Harvard and Williams College alumni associations keep them planning ahead.
Clarey laughs at the notion of "successful aging", insisting that we are all approaching an end to our lifetimes. As he and Bonnie have watched their son and daughter and four granddaughters grow through their own life experiences and observed friends and family face health challenges, they do appreciate their own resiliency and the opportunity to give back.
Whether you believe that leaders are born or develop through experience, Clarey provides us an opportunity to appreciate a purposeful life, approached with vigor and lived with honor.