2022 American Geriatrics Society (AGS) Meeting
MSTAR Trainees at AGS
The annual meeting of the American Geriatrics Society (AGS) was held in Orlando, FL, last week. We are proud of our Medical Student Training in Aging Research (MSTAR) trainees who presented their work during the Presidential Poster Session.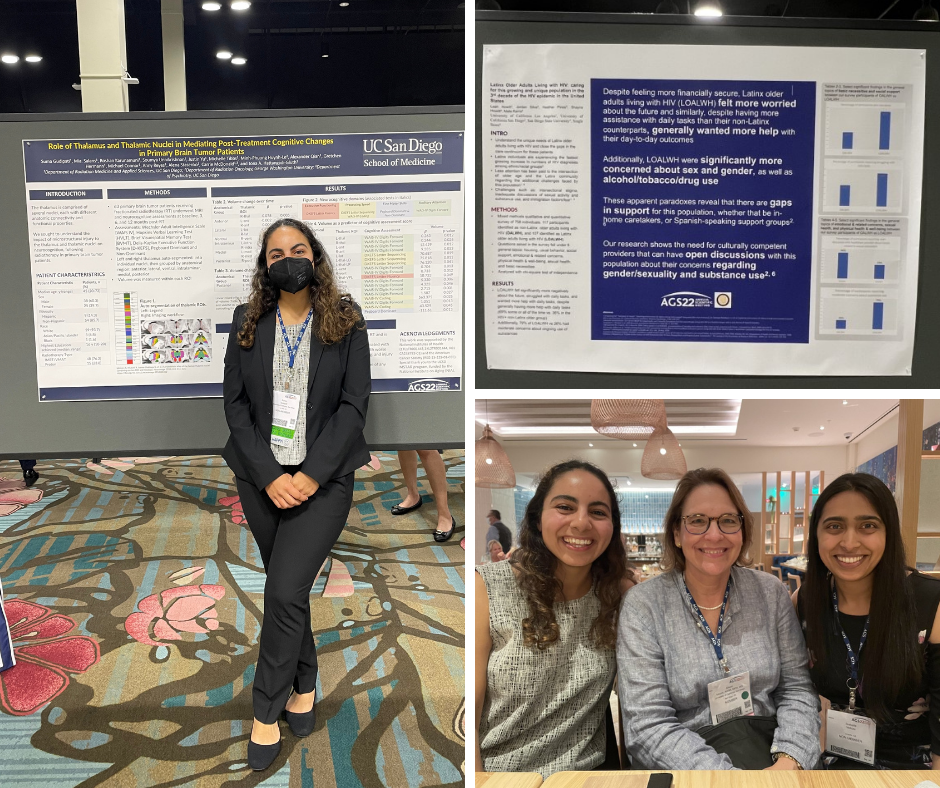 Suma Gudipati
Mentor: Jona Hattangadi-Gluth, MD
Topic: The Role of the Thalamus and Thalamic Subfields in Mediating Post-treatment Cognitive Changes in Primary Brain Tumor Patients
Isabelle Velloze
Mentor: Brent Mausbach, PhD
Topic: Interventions to Reduce Loneliness in Caregivers: An Integrative Review of the Literature
Leah Howitt
Mentor: Maile Karris, MD
Topic: Latinx Older Adults Living with HIV: Caring for This Growing and Unique Population in the 3rd Decade of the HIV Epidemic in the U.S.